Click here to open the shorter pop-up.
Have you heard of the latest UN Intergovernmental Panel on Climate Change (IPCC) report? We've been given a red warning that we are destroying our planet and action needs to be taken yesterday. It's frustrating. It's scary. It's something that deeply affects us all.
We, the community at the Ottawa Tool Library, know we need to work even harder to spread the concept of libraries and the sharing economy – so we took it to the streets!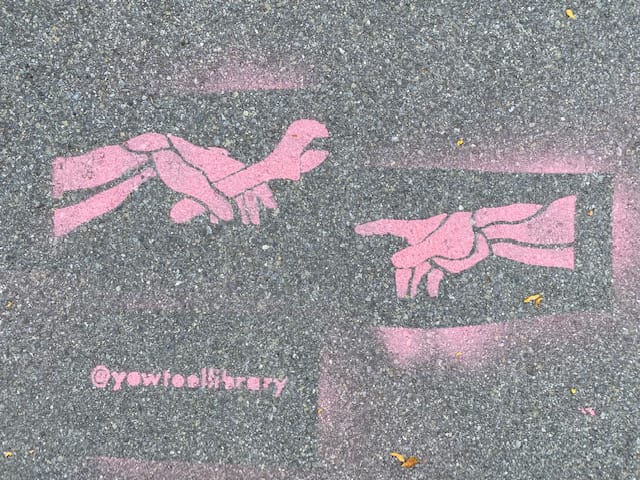 Our lifestyle and consumption habits are contributing to worsening heatwaves and natural disasters in Canada and abroad. The past five years have been hottest on record since 1850. We need to reduce emissions of carbon dioxide (CO2) and other greenhouse gases.
In 2018, a total of 333,000 tonnes of waste was generated through the collection service programs in Ottawa. That's over 324kg per person! Take a second to think of how these products were produced, how they got purchased, the journey they took, and where they ended up.
In addition to the tool library, we also have Repair Cafés you can learn how to fix things rather than throwing them out, Demo Nights to learn about more sustainable practices, Workshops to build things yourself and repurpose materials, and our own WorkSpace where you can use larger tools without the great expense and space requirements of building one yourself!
So, what can you do about it? We understand that one person can't change the climate crisis, but together as a collective we can do little bits.
We want to introduce you to your local tool library! We're a non-profit organization where you can borrow tools instead of buying them. Avoid buying many expensive tools and accessories that you may only use for a single project. Instead, be part of the solution and generate less waste by contributing to a greener, more sustainable future.
Resources